Bannari Amman Sugar Limited - Distillery Division


Distillery being a down stream industry of Sugar, Bannari Amman Sugars Limited, produces over 60,000 litres of Industrial Alcohol and Extra Neutral Spirit per day from sugarcane molasses, at their Bhavani Distillery near Bhavani in Tamilnadu.

The Bio-Gas Technology Know-how from France and Ro-Chem Technology from Germany meet the strict pollution control measures to protect environment.

The second Distillery Plant at Unit-2 near Nanjangud in Karnataka State has a capacity to produce 60,000 litres of Industrial Alcohol and Extra Neutral Spirit per day. An incineration plant to burn spent wash with 2 MW power generation is in operations in the Distillery.


Shiva Distilleries Limited

SHIVA DISTILLERIES LIMITED, established in the year 1983 at Coimbatore, Tamilnadu, India, is engaged in the production of wide range of Indian Made Foreign Liquor, with an annual production capacity of 11.10 million cases.

Some of the well known and highly preferred brands of connoisseurs are Cardinal Brandy, Gold Maker White Rum, Oak Vat matured Rum, Brisnoff Vodka and Cosmopolitan Whisky in the deluxe segment and Monitor and Shiva ranges in the regular segment.

What sets liquor from Shiva from the rest is the smooth taste and exotic blends. All thanks to rigid quality control during each and every stage of Production, from storage to maturation and blending to filtration. Our distillery confirms to international standards in production and packaging. This is evident from the fact that premium brands viz., Royal Challenge and Directors Special are being produced in Shiva.

Ultra modern machinery coupled with efficient man power makes Shiva Distilleries a force to reckon within the liquor market.

Kerala Alcoholic Products Ltd.,

The Second Indian Made Foreign Liquor [IMFL] unit of the group situated at Meenakshipuram in Palakkad District, Kerala State and the unit produces more than 1- million cases of IMFL brands and catering to the needs of Kerala and Andaman and Nicobar Islands.

The Unit is equipped with state-of-the-art manufacturing facilities and produces finest varieties of Indian Made Foreign brands viz.,Oak Vat, Cardinal, Shiva Classic and Island.
Bannari Amman Sugars Ltd
Distillery Division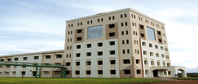 Contact Info
Corporate Office :
1212, Trichy Road,
Coimbatore 641 018, India.
Phone : 91-422-2302277 (10 Lines)
Fax : 91-422-2305599
E-Mail : distillerycbe@bannari.com
Factory / Branch :
Distillery :
Sinnapuliyur, Periapuliyur P.O
Bhavani Taluk, Erode District, India.
Phone : (91)-4256-236688
Fax : (91)-4256-236690
EMail: distilleryspl@bannari.com
Sugar Unit -2:
Alaganchi Village,Nanjangud, Karnataka
Phone : (91)-8221-235042,24,45,54,55
Cell : 098440 10787
Fax : (91)-8221-235014
E-mail: basngd@bannari.com
Shiva Distilleries Limited
Bottling Unit
Contact Info
Office :
1212, Trichy Road,
Coimbatore - 641 018.
Phone: (91)-422-2309901-2
Fax : (91)-422-2309909
E-Mail :shivaho@dataone.in
Factory / Branch :
45, Mettupalayam Road,
Narasimha Naciken Palayam,
Coimbatore - 641 031.
Phone : (91)-422-2461793, 2461794, 2461795
Fax : (91)-422-2460200
E-mail: shivasadmin@dataone.in
Kerala Alcoholic Limited -
Prefilling Section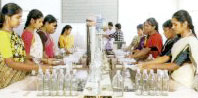 Contact Info
Distillery :
Gopalapuram Road, Mulathura village, Meenakshipuram PO
Palghat - 678 533, India.
Phone : (91)-4923-234255, 234257
E-mail: kaplmkpm@yahoo.co.in